Roll over image to zoom in
Description
Descrption:
Can be connected with desktop computer, laptop, car TV, HTPC, large screen TV, smart TV, hard drive player, TV Box, X-Box
System requirements:
1.  Windows 2000/Windows XP/Windows Vista ,Windows 7
2.  Linux (Debian-3.1, Redhat-9.0 Ubuntu-8.10 Fedora-7.0 tested)
3.  Android
Note: The product is keyboard, not German keyboard, please do not purchase if you mind.
Instructions:
1. TOUCHPAD has mouse wheel function, when you press the Fn button with your fingers touch anywhere in the sliding region, it can facilitate the realization of the mouse wheel functions.
2. With sleep function. It will enter sleep mode 20 seconds after it does not work. You need to re-press the letter key to activate the keypad before use.
3. When it fails to connect, please check whether the battery is installed properly and whether the lamp is on after you toggled to ON position. Another suggestion is to replace the receiver ports to avoid connection failure caused by insufficient power supply.
Package Included:
1 x USB cable
1 x User guide
In original package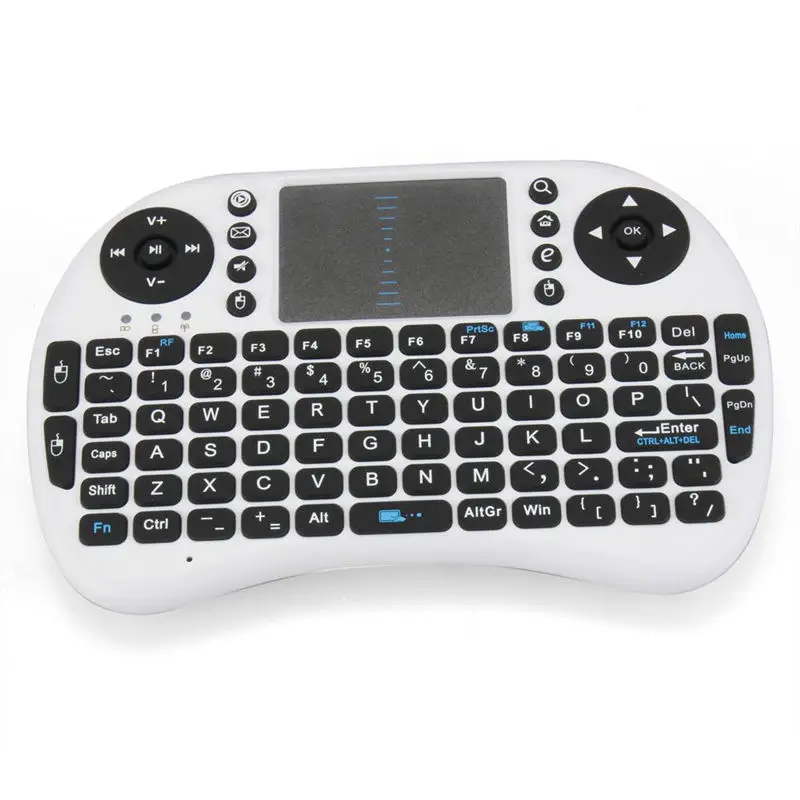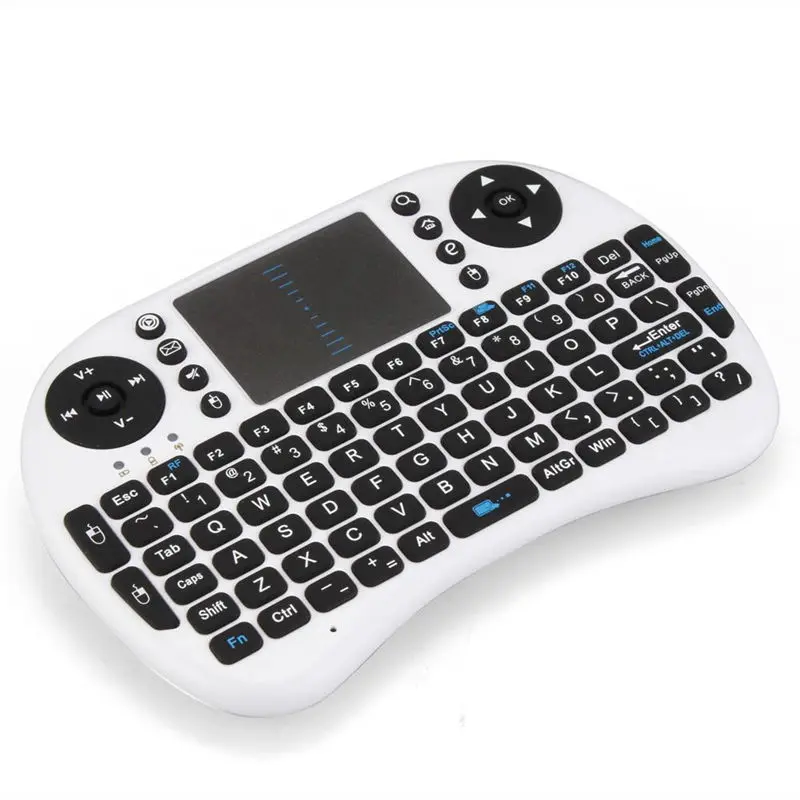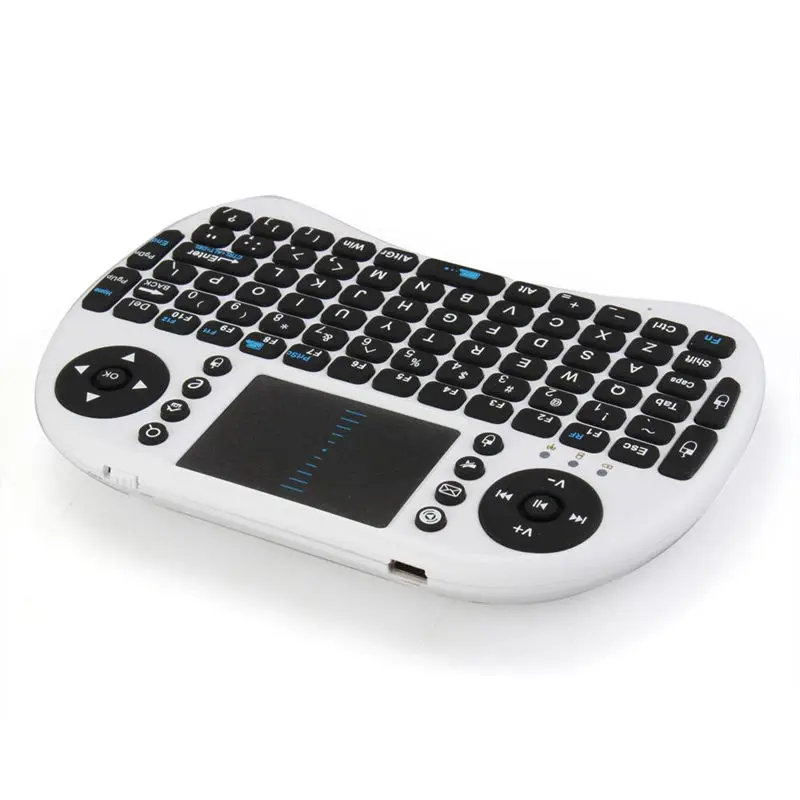 Payment & Security
Your payment information is processed securely. We do not store credit card details nor have access to your credit card information.